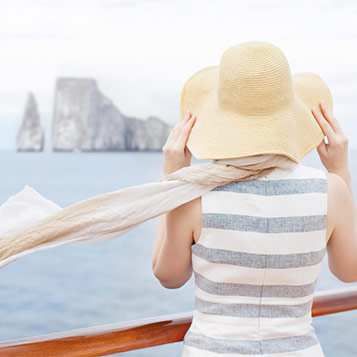 The Galapagos Islands
a once in a life-time experience
Galapagos Luxury Cruises is part of the largest online travel agency dedicated to the Galapagos. Galapagos Travel Center has been leading the market selling thousands of cruises, tours, and hotels to the Islands and to other regions of Ecuador every year.
When you book a tour with us, you know that you are in good hands with our team of expert advisors. They will be by your side throughout the whole process of your trip planning.

LUXURY CRUISES IN THE GALAPAGOS ISLANDS
There are several ways to experience the Galapagos Islands but, without a doubt, a live-aboard cruise will let you reach the most pristine visitor sites of the National Park in the most time efficient manner. The next boat options are the Best Galapagos Cruises sailing the archipellago based on accommodation, level of service, amenities, safety and security.
Galapagos Charters
We have a proven track record in organizing and coordinating travel experiences for busy individuals, families and groups. Our team of professional travel designers are on hand to make your trip the experience of a lifetime.
One of our trip advisors will be your personal assistant for any enquiry, or request you may have. He or she will walk you through the whole process and will be your backup during your trip.
READ MORE