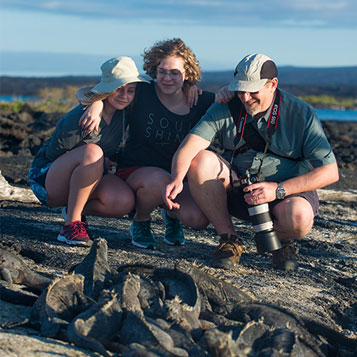 2023 & 2024 Group Travel to Galapagos!
Chartering a Galapagos Cruise means you can reserve a yacht for a period of time (from 4 to 15 days) where you will be cruising around the Galapagos Islands privately with your friends or family. A Galapagos Charter will always include staff service onboard, daily excursions with a naturalist guide, and 3 daily meals.
There are plenty of boat options and even full diving cruises. The smallest cruise yacht has a capacity for 14 guests and the biggest ship allows 100 passengers. Choose the best for you! With the help of GalapagosLuxuryCruise.com a charter cruise allows you:
Exclusivity. Share your Galapagos experience only with those that you want.
Better price. We have excellent discounts on all Galapagos Boat Charters
Tailor made service. We can tailor all aspects of the trip to your specific wishes. Specialists guides, someone who speaks a language other than English, meals, wines, activities… just ask. Would you like a photography or biology specialized guide? We got you covered.
Inquire Here!
How can Galapagos Luxury Cruise.com help you planning your Galapagos charter?
One of our trip advisors will be your personal assistant for any enquiry, or request you may have. He or she will walk you through the whole process and will be your backup -along with GalapagosIslands.com operation's department– during your trip.
So, what are you waiting for? Let's plan your charter adventure together!
Contact us now and let's choose the right charter cruise for you
Private Charters
Private charters are ideal for families and friends departures. The ultimate way to explore the Galapagos Islands is to charter a vessel exclusively for yourself. Chartering allows you to personalize your Galapagos experience exactly the way you want it. We offer the entire range of boat options catering to all needs and budgets.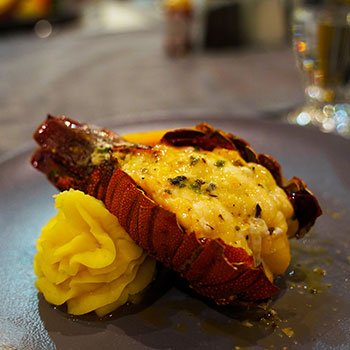 VIP Services
Our professional team provides the best in VIP services for corporate executives, diplomats, politicians and celebrities.
Our team handles each request with the poise and discretion you deserve. We can arrange everything from private jet refueling to special onboard dining requests.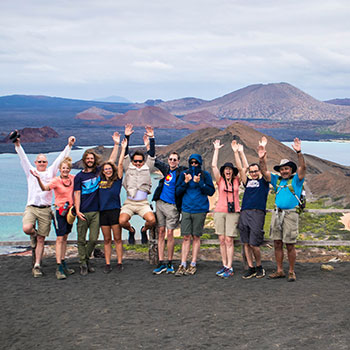 Events, Groups, Clubs
Don't leave the planning of your special Galapagos Charter and group travel to a general travel agent. We will find the best places and the best prices for all of your travel needs. Experienced local trip advisors will find out all the best options to meet your requirements throughout Galapagos and the entire region. We will organize as much or as little of the details as you want.
"My daughter and I booked a 5 day cruise to the Galapagos Islands on the Coral 1 through Galapagoislands.com. Paola was our travel agent and she was absolutely wonderful to work with." VacanowNj, NJ
"We had a great land-based visit to the Galapagos organised through galapagosislands.com. I asked them to tailor pretty much everything which they did and stitched everything together seamlessly." andrewwhiteuk, England
"Great service. after comparing several tour companies, I decided to go with Galapagoslslands.com" smilej, California
Why Choose Us?
Specialist Galapagos Trip Advisors
#1 online seller of Galapagos tours
Lowest Price Guaranteed
Free Galapagos Trip Planning